WebDeb.com – the Home of the HQ5 Zapper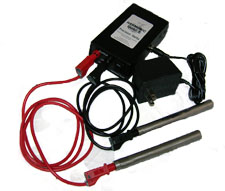 The Harmonic Quad 5 (HQ5) WAS the king of zappers! The HQ5 has been known to help eliminate pathogens. This is clearly one of the ultimate zappers. It works fast! However, Dr. Overman's company, Precision Herbs went out of business in 2011.
January 2023
I continue to receive calls about this fabulous tool and the healing accessories that Dr. Overman built for it. This site is a place to share your stories and market any tools that you may have to sell.
Do you own any of these tools?
Would you like to sell them? I offer consignment for all excellent used zappers and accessories. Please contact me if you have one or are looking for one.

Harmonic Quad5 and Accessories



Harmonic Antenna



2010 Harmonic Antenna



Ag. Harmonic Transmitter



Chemtrail Buster



Health Assessment Video Set



HQ5



Overcoming Parasites  2004



Overcoming Parasites Naturally 2006
This list of images on this page presents some of the most popular items.
Feel free to contact me HERE.